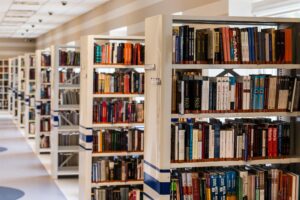 I have helped graduate students and professors translate and edit their theses, dissertations, and articles. Since 2015 I have translated entire issues of academic journals, including Russian Education & Society, Russian Studies in History, and Problems of Economic Transition, for Taylor and Francis in the social sciences and humanities. Please see my translations of recently published scholarship so that you can judge the quality of my work for yourself (see, for example, 1, 2, and 3). I previously worked for ProQuest in a similar capacity before they closed their stateside office that handled the translation and abstracting of Russian-language scholarship.
I can edit your existing English manuscript, including ensuring that it complies with the requirements of a particular style manual, such as the APA or Chicago Manual of Style. I can also translate it from German or Russian.
📞 Call me today at 1-520-302-4652 or ✉️ e-mail me at kenny at cargilltranslations.com, and I will promptly provide you with a quote.